Dear Readers,
In this new episode of Book Case TV (#6), host Frederic Colier investigates the world of Comic Con NY 2012 and interviews Sean Howe (Marvel Comics: The Untold Story), Mark Siegel (Sailor Twain) and Ben Hatke (Zita the Spacegirl).
In the Book World segment, Frederic and John D. Roberts, founder of Comixology, discuss the latest trend of distributing comics online and ask the tough questions: Is this becoming a game changer for the industry?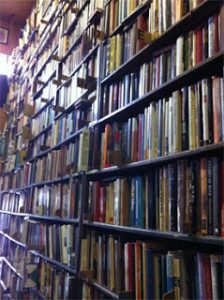 Back in his office, Frederic shows off what he retrieved from the fair for Pick of the Week. Among the books featured are several graphic novels, including: The Nao of Brown by Glyn Dillon, Johnny Hiro by Fred Chao, The Carter Family: Don't Forget This Song by Frank M. Young and David Lasky and A Chinese Life by Philippe Ôtié and Li Kunwu.
Remember, you may watch all past episodes on VOD for free. Click on the link below.