We are pleased to announce that our publishing arm, Books We Live By has released six Michael Brodsky's fiction works to date, the fiction novels: "We Can Report Them," "Lurianics," "Detour" and "Circuits," as well as the collections of novellas, "Three Goat Songs," and the short story collection, "X in Paris." We will be releasing the novel "Dyad" by the same author within weeks as part of his extensive portfolio.
The Long overdue Ed Schmidt's play collection, "3 Plays by Ed Schmidt," and Fabrice Jaumont's "Stanley Kubrick: The Odysseys," are now available. We are also publishing the memoir of European contemporary classical musician, Ionel Petroi, "Relative Man."
---
Host Frederic Colier interviews authors from all walks of life, located around the world, and you are invited to participate and ask questions, Stay tuned for the list of new authors and dates. BOOKS DU JOUR, the TV program will resume with new episodes by the end of year.
Books du Jour is on TV and online, and if that is not enough, you can also now listen our program Podcasts (free).
---
Our Initiatives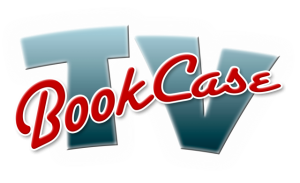 Since its inception in March 2012, Book Case TV has come a long way. Our first short YouTube segments translated into a TV cable deal. We have now completed 3 seasons of Book Case TV (34 episodes in total) and have created a successful spinoff, Books du Jour, now entering its second season, co-produced with NYC Media, which will broadcast on PBS in 2015.
---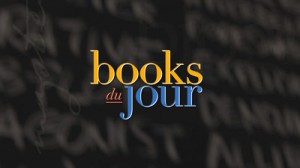 Books du Jour is our second literary TV series. The program has a simple premise: the host invites three authors to lunch in one of New York's finest restaurants and talk about books and life at large. Our Third season will broadcast on LIFE 25, Wednesdays at 10: 30 pm.
---

In the Summer 2017, we will launch Books du Jour Magazine (BDJ Mag) The literary magazine will be available the online and on print. A version of our literary TV series, it will include feature articles, profile, and a vast range of book news. Stay tuned for more information as we bring it to life.
---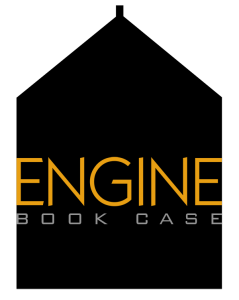 We are getting an unprecedented access to authors from all walks of life, and given that we always intended to publish inspiring works that fit our literary mission, we decided to launch our own publishing company, the Book Case Engine. 04/29/14 marked our first anniversary. We are slowly growing and hope to bring fresh and original voices to worldwide audiences. Check out our portfolio.
---
T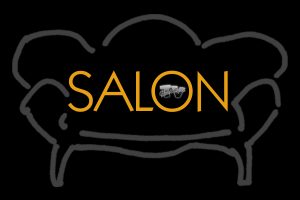 his was just the beginning of the story. Late 2012, we initiated the Book Case Literary Salon. Our intention was to throw authors in front of a live audience at a secret location. We will be back and tape the salon for broadcast in public venues.