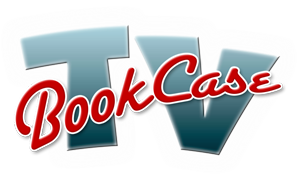 Our 3rd Season of BCTV premiered on Monday July 15th, 2013 on NYC Life channel 25, and had 14 episodes, which ran four times of week. New episodes were released each Monday.
---
Episode #301             "American Voices Standing Up"  (broadcast Monday, July 15, 2013)
Book private investigator Frank Debonair discusses his latest investigation featuring new voices in American literature. He manages to discover some of them at the yearly Book Expo America as new voices come from different horizons and work to change the face of the publishing industry.
At Book Expo America, Frederic Colier interviews romance writer Bella Andre, author of The Look of Love, as well as newcomer Koethi Zan (The Never List). Frederic also speaks with erotic writer Lisa Renee Jones (Being Me) and the sci-fi sensation Hugh Howey, the writer behind Wool.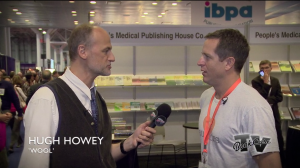 During the episode's Book World segment, Steve Gottlieb from Shindig.com, a NYC start-up committed to unleashing the unrealized potential of video chat, explains how the platform works. The segment also features Mary Higgins Clark testing out the platform.
The Pick of the Week segment focuses entirely on first-time novelists: Stuart Nadler (Wise Men), Erin Morgenstern (The Night Circus), Louisa Hall (The Carriage House), and Iris Smyles (Iris Has Free Time).
---
 Episode #302                         "Still Young at Heart"   (broadcast July 22, 2013)
 Book private investigator Frank Debonair realizes that to become a young adult author all you need is to be young at heart. He talks about his discoveries unveiled at Book Expo America.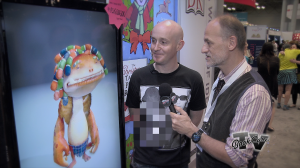 Host Frederic Colier interviews NERDS series writer Michael Buckley (The Villain Virus), Michelle Tea (Mermaid in Chelsea Creek), and special effects designer Mark White and his charming monster, Gugor, from The Creatures Department, book written by Robert Paul Weston. He also learns everything about the Ice Age with Relic author Heather Terrell.
In Book World, Acacia O'Connor from the National Coalition Against Censorship talks about banned children books in schools and libraries.
The Pick of the Week segment includes several young adult authors, including: Jessica Verdi (My Life After Now), Tyler Whitesides (Janitors), Holly Goldberg Sloan (Counting by 7s), and Laurie Boyle Crompton, the author of Blaze (or Love in the Time of Supervillains).
---
Episode #303                        "The Belly of a Buddha"   (broadcast July 29, 2013)
Book private investigator Frank Debonair shares the ordeals he came across while searching for clues about books dealing with the food industry.
In a s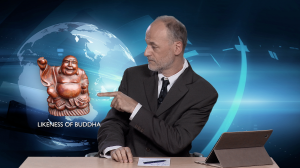 eries of interviews, viewers meet Jayson and Mira Calton, the authors of Rich Food Poor Food as well as Ken Wheaton (Bacon and Egg Man) and Brooke Alpert (The Sugar Detox).
In Book World, Jenn Risko from Shelf Awareness, a free e-newsletter about books and the book industry, discusses her website, aimed at providing food for thoughts.
In the Pick of the Week segment, the selections include: Simply Allergy-Free by Elizabeth Gordon, Easy Sexy Raw by Carol Alt, Betty Goes Vegan by Dan and Annie Shannon, Dropping Acid: The Reflux Diet by Jamie Koufman, and Eating on the Wild Side by Jo Robinson.
---
Episode #304                        "These Foreign Affairs"   (broadcast Aug 5, 2013)
Book private investigator Frank Debonair reaches out beyond the borders to authors from other countries and books about foreign affairs, even though he never leaves New York.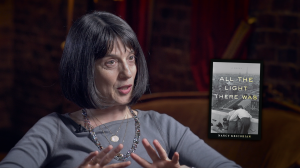 Interviews include Ann Lee, the author of What the U.S. Can Learn From China, and Lori St John, who talks about how the Vatican helped her save a man's life in Corruption of Innocence.  Nancy Kricorian, who was born in the U.S. and is of Armenian descent, narrates the French-Armenian resistance during WWII in All the Light There Was.
In the Book World segment, Canadian Marc Lefebvre from Kobo discusses the e-reading services company.
The Pick of the Week selections include: The Rent Collector by Camron Wright, We Need New Names by NoViolet Bulawayo, and Norwegian by Night by Derek B. Miller.  Matt Gross, "The Turk Who Loved Apples."
---
Episode #305                        "Men on the Wire"    (boadcast Aug 12th , 2013)
Book private investigator Frank Debonair marvels at stories of courage.  But does he have any courage? Does investigating require him to be courageous?  He introduces his two guests who do not lack of it.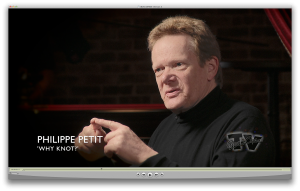 The interview segment includes:  Philippe Petit, and his new book on knots, called "Why Not."  The book is replete with biographical anecdotes about all his famous climbs: the Eiffel tower, St John the Divine cathedral, The World Trade Center.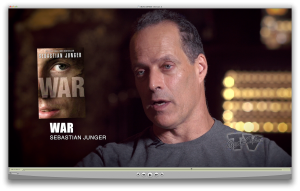 The second guest is a war correspondent for numerous magazines and a filmmaker:  Sebastian Junger, whose book "War" retraces his year-long rotation with Tim Hetherington in the Korengal valley in Afghanistan.  Restrepo is the documentary they made about their experience.
Book World: Hutch Morton (Digital Premiere Publishing) discusses why he created a brand new publishing company just two years ago when most people can self-publish and by pass publishers.
The Pick of the Week includes:  Daniel James Brown, "The Boys in the Boats." Darryl Cunningham, "How to Fake A Moon Landing." Jerry DeWitt, "Hope After Faith," and  Jim Marrs, "Our Occulted History."
---
 Episode #306                        "Second Thrill Around"       (broadcasting Aug 19th, 2013)
Frank Debonair is certain that most people, who write and read genre fiction such as crime novels do not know the difference between a mystery and a thriller novel.  Frank hopes to clarify this serious misunderstanding.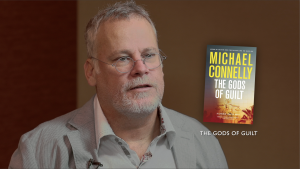 On a visit to the annual Thriller Fest in NY, host Frederic Colier interviews Michael Connelly, whose new novel The Gods of Guilt will be released in the fall. He also sits down with Joseph Finder, whose novel Paranoia has hit movie screens nationwide. Michael Palmer, author of Political Suicide, takes the hot seat to talk about antibiotics and their increasing resistance to bacteria.  Finally John Lescroart discusses his novel The Ophelia Cut.
The Pick of the Week for the 4th episode are Allan L. Lee "Sandstorm." A.S.A Harrison, "The Silent Wife."  Lyndsay Faye, "Seven for a Secret."  Walter Walker, "Crime of Privilege."
---
Episode #307                  "More Thrills than Frills"
Broadcasting Oct 21, 2013, on NYC LIFE, channel 25, at 9:30 pm.
We are back with a new pack of six exciting episodes.  We had to take some time off to work on our new series, the Book Case Literary Salon, which we are currently shooting.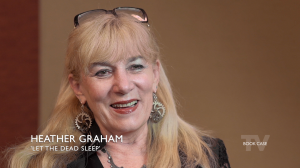 In tonight episode, we give the stage to women crime writers.  Frank Debonair introduce them as the next best things since Agatha Christie.  Recorded at Thriller Fest, 2013, you will meet Gayle Lynds, the co-founder of ITW, Heather Graham, Meg Gardiner, and Laura Caldwell.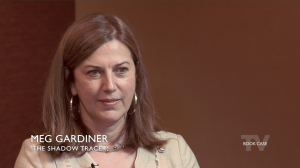 For the Pick of the Week, we felt obligated to stay on theme with honoring all these hard at work female authors to promote some of the most intriguing releases this Fall.  These books are "Troubled Daughters, Twisted Wives," edited by Sarah Weinman; "Seduction," by M.J. Rose; "The Husband's Secret," by Liane Moriarty, and "The Thinking Guide to Real Magic," by Emily Croy Barker.
---
Episode #308                           "French Flair"

Broadcasting Oct 28, 2013 at 9:30 pm on NYC Life, channel 25
In this episode, Frank Debonair gets trapped in a nasty French business. He receives a phone call from the French President who laments the fact that he has lost his hat . . .  Frank promises to retrieve it.  Who could have the audacity to commit such a heinous act?  To help him with this task, Frank sends a Private Book Investigator to question the following French related suspects: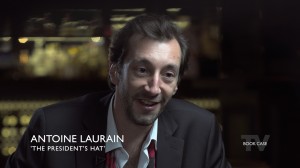 The PBI interviews: Antoine Laurain, "The President's Hat," a book about the ordeal of the president's hat; James MacNamus, "Black Venus," a fictional rendition of the life of Charles Baudelaire's muse; and Christopher Launois, "L'Americain," a book about his father, fame post world war II photographer, and French born, John Launois.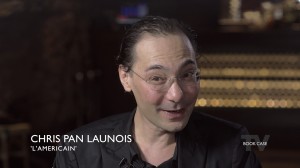 The Book World segment goes into depth at Mysterious Bookshop, down in Tribeca, and our host talks with Ian Kern too see what he is hiding from the public.
In the Pick of the Week: "Mastering the Art of French Eating," by Ann Mah, "The Suicide Shop" by Jean Teulé, and "Where Tigers are at Home" Jean Marie Blas De Robles take the center stage.
---
Episode # 309                          "Self-Mirroring a Self Image"

Broadcasting Nov 4th, 2013 at 9:30 pm on NYC Life, channel 25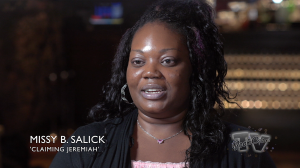 Frank Debonair talks about folks that self-publish their life story.  Because Frank receives so many cases, he has to be finicky about what cases he finds the most compelling.  Below is the list of the best samples he has come across over the last month.
The Private Book Investigator, Frederic Colier interviews, Grant Harper Reid, "Rhythm for Sale" about his grandfather Leonard Harper, a major show producer during the Harlem Renaissance. Missy B. Salick "Claiming Jeremiah," talks about her ordeal with adoption, and Donna Mae Depola, "Twelve Tins," shares a moving account of her life as a victim of incest.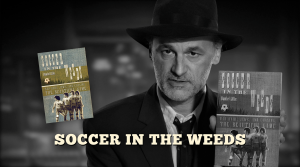 Book World segment will take us to Detroit with Andrew Gulli, publisher of the Strand Mystery Magazine.  Andrew is Greek and lives in Detroit  . . . PBI talks about bankruptcy.
For the Pick of The Week, Dan Lilie, "Soccer in the weeds" kicks off the segment.  Followed by Rosalie T. Turner, "March with Me."  Jerome Walford, "Nowhere Man: You don't know Jack."  Lani Hall Alpert, "Emotional Memoirs."
---
Episode #310   "Brooklyn World of Books"
Tonight on NYC LIFE, channel 25, Nov 11th,  2013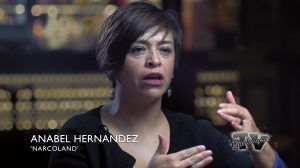 We have a great panel of guests on our program tonight.  First, Frank Debonair introduces his reasons to talk about the Book Fest, located across the East River.  Once a year, Frank admits to venture outside Manhattan to a place called Brooklyn.
Private Book Investigator interviews Anabel Hernandez, "Narcotic," for her controversial investigation about the drug cartels plaguing Mexico; while Andre Aciman, "Harvard Square," looks into the problem of identity and becoming an American;  Ayana Mathis, "The Twelve Tribes of Hattie," tells the story of the Great Migration through the eyes of an unforgettable family (Oprah's Book Club).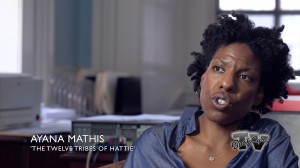 Book World: Jill Schoolman from Archipelago Books discusses the pros and cons of non-profit publishing.
POTW segment features some of the authors we did not have time to interview at the Fest: "BiblioDeath" by Andrei Codrescu.  Mircea Cartarescu, "Blinding," Juan Gabriel Vasquez, "The Sound of Things Falling," and Ursula DeYoung, "Shorecliff."
---
Episode #311                        "To Be, not be, or Be Be?"
Tonight on NYC LIFE Broadcasting Nov 18th, 2013
Frank Debonair addresses the current state of the nation regarding the invasion of computers, and most precisely of the digital technology, in our lives.  Being himself a man of the Sixties, he has a hard time fathoming what a computer is or even what it is for.  Nonetheless, he understands that it is a hot topic giving a wide range of social and research writers new insights and opinions about the becoming of our society.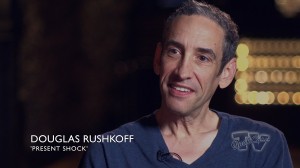 To appease his concerns, you could say to gain clarity, Frank sends the PBI to interview Douglas Rushkoff, "Present Shock;"  Patricia Churchland, "Touching a Nerve," and Jonathan Crary, "24/7."
For the Book World, Gabriel Levinson from the Antibookclub discusses the pros and cons of micro publishing.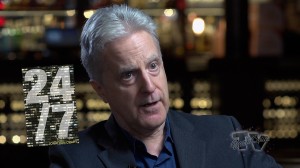 The POTW for this week reflects the serious tone of the episode.  Frank Debonair introduces provocative titles, such as the ones by Avi Tuschman, "Our Political Nature," "The Value of Violence," by Benjamin Ginsberg, "The Family," by David Laskin, and finally Salvatore Esposito, "Abu Ghraib: after the Scandal."
Looking forwards
---
Episode #312                        "Tougher than Mothers"
Tonight at 9: 30 pm on NYC Life, channel 25, Dec 2nd, 2013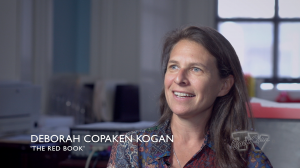 Frank Debonair talks about alternative voices.  What are they in an age when the Civil Rights movement no longer occupies the headlines of news?  What are the new trends?  What does "coming out" mean? Is it still relevant in those days of gay rights? Can a male writer truly impersonate a female character?  What about women who meddle in men's territories, such as war? What kind of writers are they?
To find out our Private Book Investigator interviews:  Christopher Shinn, about his new play "Teddy Ferrara;" Deborah Copaken Kogan, about her modern version of Harvard "The Red Book," and Alan Jacobson, "No Way Out," a new Karen Vail story.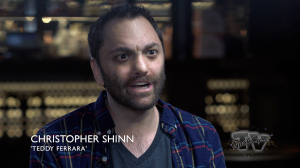 The Book Worlds segment is a special on actor-turned-playwright-turned-author: Jason Odell Williams, and his first YA novel, "Personal Statement."
Molly Haskell, "My Brother, My Sister;" Dr. Joe Wenke "Papal Bull;" Lionel Shriver, "Big Brother;"  Norman E. Rosenthal, "The Gift of Adversity," are this week part of the Pick of The Week.
---
Episode #313                        "In the Dustbin of History"
Broadcast Feb 3, 2014, NYC Life at 9:30 pm
We are resuming our series for the first time this year with an episode on historical thrillers. Frank Debonair notices that the dustbins of history are replete with losers, merely because the winners of conflicts get to write the history books and dispose of their opponents in the dustbins of history.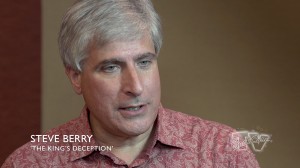 But Frank is interested in history writers, their weight, how their narration shapes consciousness and society, and how it becomes the material for countless thrillers.  What right do they have to question the past? Can their audacity teach us something? Or can history first of all teach us anything?
The Interview segments shot at Thriller Fest include Steve Berry, Alan Topol, Greg Dinallo, and Michael Gear and Kathleen O'Neal, and Andrew Kaplan.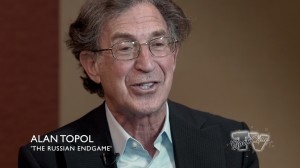 For the Pick of the Week, Frank Debonair settles for an anthology special.  He features Elena Shubina, editor of "Read Russia;"  Otto Penzler, for "Kwik Krimes,"  Gardner Dozois,  for "The Year's Best Science Fiction," and David Henry Sterry & R.J. Martin Jr., for "Johns, Marks, Tricks, and Chickenhawks."
---
Episode #314                        "People in Strange Lands"
Broadcasting Feb 10th, 2014. on LIFE 25 (channel 25 on TWC)
This week Frank Debonair investigates the fascination that some crime writers have with dark psychological characters.  What does it mean to write about the dark corners of the human mind?  Are these new grounds to gain a better insight into our psyche?  Do they say something about our true nature? Or are they a reflection of society at large?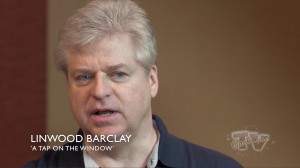 Crime authors Andrew Gross, Mark Rubenstein, T. Jefferson Parker, Linwood Barclay, and Jon Land undergo extensive cross-analysis under Frederic Colier's razor-sharp curiosity.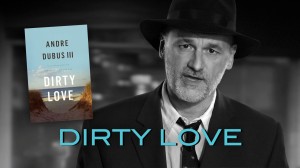 The last Pick Of The Week of the season takes a different turn and showcases books by authors whose characters are trapped in existential and moral dilemmas: Daniel Woodrell, "The Maid's Version."  Martin Fletcher, "Jacob's Oath."  Andre Dubus III, "Dirty Love."  And Javier Marias, "The Infatuations.
As always thank you for your support.
The Book Case Team