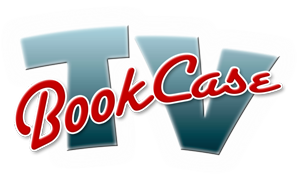 The 12 episodes of Book Case TV Season #2 were broadcast on NYC Life (Channel 25) here in the North East. Watch the entire season on VOD for free Here
---
Episode 201: "Setting the Tone"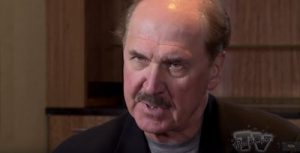 For the season premiere, host Frederic Colier interviews Rambo creator David Morrell about his upcoming novel Murder as a Fine Art. During Book Case TV News, Frederic visits Book Expo America at the Javits Center to speak with Michael Koryta (The Prophet), Sylvia Day (Bared to You) and Robin Sloan (Mr. Penumbra's 24-Hour Bookstore) followed by a segment with author Lee Child as his Jack Reacher novels hit the big screen.
In Pick of the Week, Frederic discusses Allan Topol's thriller The China Gambit, Jessica Keener's debut work Night Swim, Kambri Crews' memoir Burn Down the Ground and Steve Berry's latest The Columbus Affair.
---
Episode 202: "It's a Thrill Fest"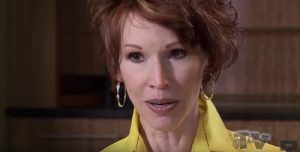 Host Frederic Colier visits Thriller Fest, the annual author gathering, and sits down with Sandra Brown (Lethal), Douglas Preston (co-author of Two Graves), Lee Child (A Wanted Man), Austin Camacho (The Piranha Assignment), Richard North Patterson (Fall from Grace), Phillip Margolin (Capitol Murder), John Sandford (Stolen Prey), Peter James (Not Dead Yet), M. J. Rose (The Book of Lost Fragrances), Steve Berry (The Columbus Affair) and Alma Katsu (The Reckoning: Book Two of the Taker Trilogy).
Later in the episode, Frederic visits Café du Soleil with astrologer Susan Miller, author of The Year Ahead, then chooses Anne Korkeakivi's novel The Unexpected Guest, Dawn Raffel's memoir The Secret Life of Objects and Andrea Kane's latest installment in the Forensic Instincts series, The Line between Here and Gone, for Pick of the Week.
---
Episode 203: "Mothers and More"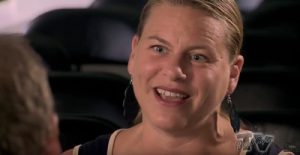 On a visit to Park Slope, host Frederic Colier meets Motherland author Amy Sohn and chats with Kerri Reichs about her novel What You Wish For. Frederic then ventures to RT Book Reviews, a Brooklyn-based magazine that originally focused on romance novels, but has since widened to showcase other genres, like thriller and sci-fi.
For Pick of the Week, Frederic selects Jessica Grose's debut Sad Desk Salad, Jennifer Weiner's latest The Next Best Thing and Elissa Montanti's memoir I'll Stand by You: One Woman's Mission to Heal the Children of the World.
---
Episode 204: "Booklyning in Brooklyn"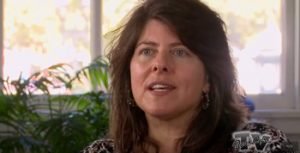 After a visit to the Brooklyn Book Festival, host Frederic Colier interviews Naomi Wolf about her controversial book, Vagina: a New Biography. Later Frederic sits down with internet specialist Andrew Blum for a conversation about Tubes: A Journey to the Center of the Internet.Rob Spillman, editor of Tin House, and Patrick Ryan, associate editor of Granta, share their thoughts about the future of literary magazines. In the latest edition of Pick of the Week, selections include Michael Chabon's new novel Telegraph Avenue, Hampton Fancher's collection The Shape of the Final Dog and Other Stories and William Kent Krueger's mystery Trickster's Point.
---
Episode 205: "An Art Forms a Book"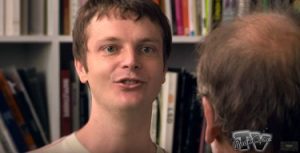 At the New York Art Book Fair at MoMa PS1, host Frederic Colier interviews Stefanie Gratz from Post Editions, who talks about The Last Days of Shishmaref by photographer Dana Lixenberg, and discusses Everything Unseen from Revival House Press with Dave Nuss. Later Frederic examines the importance of the micro press, art books and activism with a discussion featuring Samuel Gould of R76 Group and "The Journal of Radical Shimming."  Frederic also speaks with Nathaniel Katz about his pacifist portable library.This episode's Pick of the Week includes: Sophie Blackall's illustrated collection Missed Connections, Global Model Village: The International Street Art of Slinkachu and Leanne Shapton's memoir Swimming Studies.
---
Episode 206: "Comixopolis"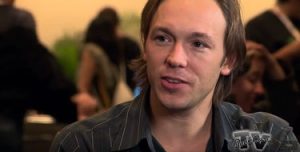 Host Frederic Colier investigates the world of New York Comic Con 2012 and interviews Sean Howe (Marvel Comics: The Untold Story), Mark Siegel (Sailor Twain) and Ben Hatke (Zita the Spacegirl). In the Book World segment, Frederic and John D. Roberts, founder of Comixology, discuss the latest trend of distributing comics online and how it is turning into a game changer for the industry.Back in his office, Frederic shows off what he retrieved from the fair for Pick of the Week. Among the books featured are several graphic novels, including: The Nao of Brown by Glyn Dillon, Johnny Hiro by Fred Chao, The Carter Family: Don't Forget This Song by Frank M. Young and David Lasky and A Chinese Life by Philippe Ôtié and Li Kunwu.
---
Episode 207: "Memories Can't Wait"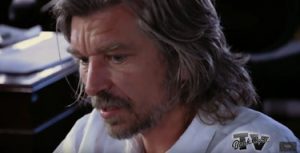 Host Frederic Colier reflects on the nature of memoir writing with guests that include Karl Ove Knausgård, the Norwegian writer who opens up about his six-volume memoir My Struggle, and local writer Kevin Terrence Hodge who discusses his experiences in From Dope to Hope.Frederic Colier also meets with someone familiar with Mars: Andrew Kessler, author of Martian Summer: Robot Arms, Cowboy Spaceman and My 90 Days with the Phoenix Mars Mission. They discuss Andrew's new book project, a website called Togather.com, that brings authors and audiences together online.
Books featured in this episode's Pick of the Week include Winter Journal by Paul Auster, Joseph Anton by Salman Rushdie and Viper Pilot: A Memoir of Air Combat by Dan Hampton.
---
Episode 208: "A Bag Full of Voices"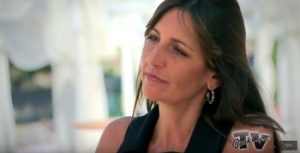 Host Frederic Colier discovers a mix of original voices writing in a variety of genres with interviews featuring Wendy Corsi Staub, author of Nightwatcher; Susan Shapiro Barish, author of The Nine Phases of Marriage; and Tim O'Mara, author of Sacrifice Fly: A Mystery. He then visits the Huffington Post and encounters Andrew Losowsky from its literary fiction department and Tim O'Brien, the executive editor. In Pick of the Week, Frederic selects Books To Die For, edited by John Connolly and Declan Burke, Mark Leyner's novel The Sugar Frosted Nutsack, Tom Wolf's latest Back to Blood.
---
Episode 209: "Getting your YA YA Out"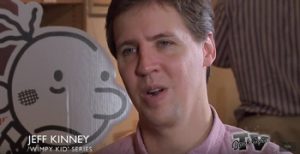 Host Frederic Colier infiltrates the world of Young Adult fiction.  He speaks with Jeff Kinney, creator of the Wimpy Kid series, about The Third Wheel, and Andrea Cremer, author of the prequel Rift: A Nightshade Novel. Frederic then takes the many doodles he has accumulated over the years to Anna Barber, the co-founder of Scribble Press, the multimedia platform for creating, sharing and publishing stories, to find out what do to with them. She turns them into books.The Expeditioners and the Treasure of the Drowned Man's Canyon by S.S. Taylor, Splintered by A.G. Howard, Fairy Tales from the Brothers Grimm as rewritten by Philip Pullman and The Farm by Emily McKay are chosen for Pick of the Week.
---
Episode 210: "Spirits in a Material World"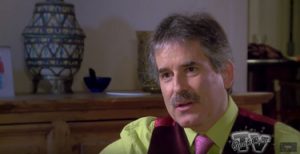 Host Frederic Colier explores spirituality as he interviews Andrew Cohen from EnlightenNext: The Magazine for Evolutionaries about his new book, Evolutionary Enlightenment to discuss spiritual activism. Frederic then deepens his quest with Nancy Colier, a non-dualist interfaith minister and author of Inviting a Monkey to Tea, who believes that chasing happiness is the wrong pursuit. Intrigued by the growing spiritual book market, Frederic meets with publicist Wendy Gardner from Sounds True to learn more.For Pick of the Week, Frederic selects SQ 21: The Twenty-One Skills of Spiritual Intelligence by Cindy Wiggleworth, Evolution's Purpose by Steven McIntosh and Belonging Here: A Guide for the Spiritually Sensitive Person by Judith Blackstone.
---
Episode 211: "Good Old Hale and Hearty"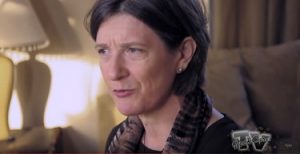 Mental and physical health is a big concern for host Frederic Colier in this episode. First he interviews Jeffrey P. Kahn about his book Angst, an exploration of the growing anxiety trend in our society. Then Frederic meets practical philosopher, Lou Marinoff, author of The Inner Philosopher, to discuss how to apply philosophy to everyday life situations, before sitting down with Sarah Murray, who talks in Making an Exit about death rituals from around the world. Finally, Frederic talks with agent Scott Waxman, who discusses the intricacies of becoming an e-publisher with Mary Cummings from Diversion Books.In Pick of the Week, Frederic chooses On the Map: Why the World Looks the Way It Does by Simon Garfield, The Moon in the Nautilus Shell by Daniel B. Botkin and Second That Emotion: How Decisions, Trends, and Movements Are Shaped by Jeremy Holden.
---
Episode 212: "Living On The Edge"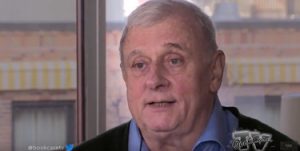 In the last episode of the season, host Frederic Colier wants to investigate writers not normally covered or discussed widely in the press, writers living on the edge. As he explains himself, he is constantly interrupted by a guitarist who thinks that the P.I. is a music manager. Frederic first interviews Afro-American writer, Sapphire, known for her first novel Push, which later became the indie film hit, Precious.  She talks about her latest book, The Kid, as well as her poetry and teaching.Frederic also sits down with Francophile and queer writer, Edmund White, widely known for writing the biographies of major French literary canons such as Marcel Proust, Jean Genet and Arthur Rimbaud, to discuss his newest  novel, Jack Holmes and His Friend.  The book explores White's favorite themes of lust, self-acceptance, and sexuality.