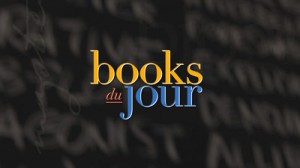 The team of BCTV is pleased to announce that our new literary TV series, Books du Jour, premiere in March 2014 on LIFE 25 (TWC).  While Frank Debonair is gathering new cases to investigate for "Book Case TV," we thought in the meantime that we would come up with a new exciting format to promote the publishing industry and its massive rank of authors, and expose their books to a starving audience, nationwide.  We created "Books du Jour" in a co-production with NYC Media and landed a twelve-episode deal for a first season.  Second Season will start on March 4th, 2015.
Season 1 (2014)   Season 2 (2015)
You can pretty much watch our program anywhere in the world.  We are on TV.  We stream online, and if that is not enough, you can also listen to our program Podcasts (free).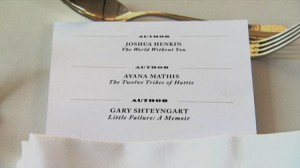 "Books du Jour" (BDJ) has a simple premise: the host, Frederic Colier, invites three authors to lunch to talk about their books and life at large in one of Manhattan's finest restaurants. BDJ runs each Wednesday at 10:30 pm on LIFE 25 and PBS affiliates within months.