Episode #203      "Mysterious Fluid Poetry" 
Only on LIFE 25, NY at 10:30 pm
Ever since Adorno claimed that writing poetry after Auschwitz was impossible, poetry has persisted and flourished. The vitality of our three guests proves that writing more than ever is an integral part of life to share our experiences. Writing in different style and tone, their books convey the compelling energy of creativity and the much needed momentum for endless discoveries and growth.
https://www.youtube.com/watch?v=j5YAt5xhzbQ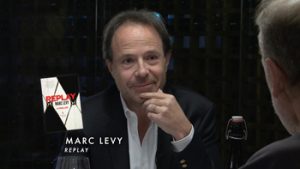 Marc Levy, "Replay" takes place on July 9, 2012, when NYT investigative reporter Andrew Stillman while jogging alongside the Hudson collapses in a pool of blood.
When he regains consciousness, it is May 7, two months earlier. Stillman has now 60 days to find out who wants him dead. If only the past mistake could be fixed to alter the present.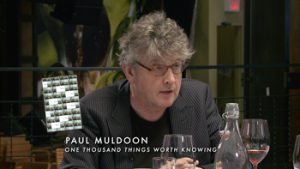 Paul Muldoon, "One Thousand Things Worth Knowing." Smuggling diesel, a real trip to Havana, an Imaginary trip to the Chateau d'If, are just some topics of Paul Muldoon's newest collection, which is exceptionally wide-ranging in its subject matter often within the same poem. If there is a theme to this collection, it is watchfulness.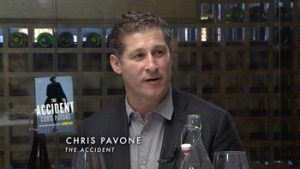 Chris Pavone, "The Accident." Following the sensation with the "Expat," which was influenced by his experience in Luxembourg, Chris Pavone has penned "The Accident" a masterful thriller that has all the hallmarks of suspense and high-end elegance in an international story of a dangerous manuscript resurfacing and creating havoc in the lives of the characters coming into contact with it.
Thank you to City Winery NY