Dear Book Lovers,
You can watch the trailer for the new Book Case TV,  Episode #6 "Second Thrill Around"  tonight on NYC Life 25, broadcasting Aug 19th, 2013, at 9:30 pm
click here.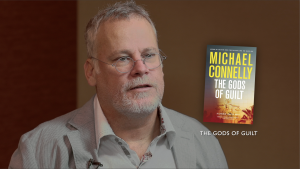 Frank Debonair is certain that most people who write and read genre fiction such as crime novels do not know the difference between a mystery and a thriller novel.  Frank hopes to clarify this misunderstanding.
On a visit to the annual Thriller Fest in NY, host Frederic Colier interviews Michael Connelly, whose new novel The Gods of Guilt will be released in the fall. He also sits down with Joseph Finder, whose novel Paranoia has hit movie screens nationwide. Michael Palmer, author of Political Suicide, takes the hot seat to talk about antibiotics and their increasing resistance to bacteria.  Finally John Lescroart discusses his novel The Ophelia Cut.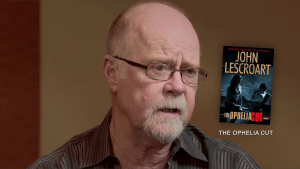 The Pick of the Week include: Sandstorm by Alan L. Lee,  The Silent Wife by  A.S.A Harrison, Seven for a Secret  by Lyndsay Faye, and Crime of Privilege by Walter Walker.
Looking forward
The Book Case Team