Episode #4                        "These Foreign Affairs"
Broadcast Aug 5, 2013 at 9:30 pm on NYC Life, channel 25.
Book private investigator Frank Debonair reaches out beyond the borders to authors from other countries and books about foreign affairs, and all this without ever leaving New York.
Interviews include Ann Lee, the author of What the U.S. Can Learn From China, and Lori St John, who talks about how the Vatican helped her save a man's life in Corruption of Innocence.  Nancy Kricorian, who was born in the U.S. and is of Armenian descent, narrates the French-Armenian resistance during WWII in All the Light There Was.
In the Book World segment, Canadian Marc Lefebvre from Kobo discusses the e-reading services company.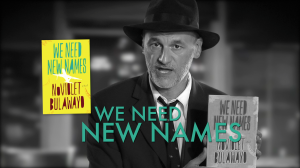 The Pick of the Week selections include: The Rent Collector by Camron Wright, We Need New Names by NoViolet Bulawayo, and Norwegian by Night by Derek B. Miller.  Matt Gross's "The Turk Who Loved Apples," closes the episode.
The Book Case Team