Episode #11                        "To Be, not be, or Be Be?"
Tonight on NYC LIFE Broadcasting Nov 18th, 2013, at 9:30 pm
Frank Debonair addresses the current state of the nation regarding the invasion of computers, and most precisely of the digital technology, in our lives.  Being himself a man of the Sixties, he has a hard time fathoming what a computer is or even what it is for.  Nonetheless, he understands that it is a hot topic giving a wide range of social and research writers new insights and opinions about the becoming of our society.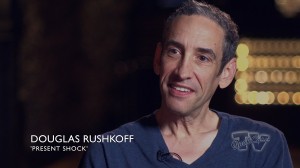 To appease his concerns, you could say to gain clarity, Frank sends the PBI to interview Douglas Rushkoff, "Present Shock;"  Patricia Churchland, "Touching a Nerve," and Jonathan Crary, "24/7."
For the Book World, Gabriel Levinson from the Antibookclub discusses the pros and cons of micro publishing.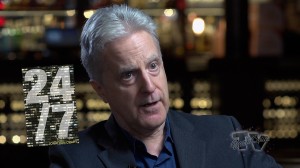 The POTW for this week reflects the serious tone of the episode.  Frank Debonair introduces provocative titles, such as the ones by Avi Tuschman, "Our Political Nature," "The Value of Violence," by Benjamin Ginsberg, "The Family," by David Laskin, and finally Salvatore Esposito, "Abu Ghraib: after the Scandal."
Looking forwards
The Book Case Team