Episode #202     "Authoress, Writeress, Nothing Less"  broadcasting March 11th, 2015
Tonight on LIFE 25 at 10:30 PM
This week panel consists of women authors. Whether we call them Authors or Authoresses, these writers (or shall we say writeresses?), have strong feminine voices, even more so when writing fiction. Their characters may span a wide range of lives, from the evil-eyed memoir to the floundering of a movie star, but ultimately, they face tough choices, and must decide whether the long-coveted dream too long in coming is still worth chasing.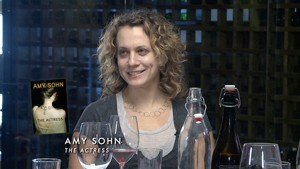 In Amy Sohn's "The Actress" a young actress discovers that every marriage is a mystery and that sometimes the greatest performances do not take place on screen. Set in a tantalizing world of glamour and scandal, "The Actress" is a romantic, sophisticated page-turner about the price of ambition, the treachery of love, and the roles we all play.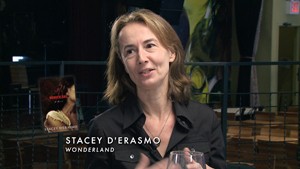 Stacey D'Erasmo, "Wonderland," drops us into the life of an indie rock star at the moment when she's deciding whether to go all-in or give up on her dreams. After taking a seven-year break, Anna gets a last chance to figure out whether the life she once had is one she still wants.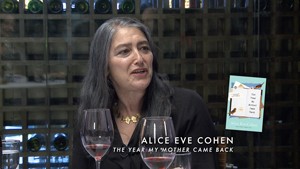 Alice Eve Cohen, "The Year My Mother Came Back." Thirty years after her death, Alice's mother appears to her and continues to do so during the hardest year Alice has had to face: the year her youngest daughter decides to track down her birth mother, and Alice herself gets a daunting diagnosis. A story of resilience, peace, and boundless love.