Episode #208        "Beyond the Torrid Fiesta"
In this week's episode, we look at the impact of reality on our writing.  Do the events in our life shape our stories? Or do the stories we tell ourselves affect our lives? But can these questions however always apply? This week's authors come from diverse backgrounds, from power lawyer to cabaret actor, and one would be but surprised at the type of stories they generate.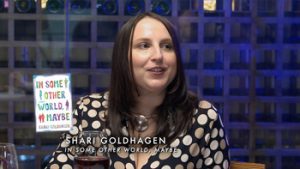 Shari Goldhagen, "In Some Other World Maybe" explores family dynamics and relationships with a sharp eye and six-degrees-of-separation, coming-of-age tale, written from multiple POVs. An absorbing ensemble heads to the movie theater in December 1992, in different parts of the globe, and mulls over their friendships, sex, ambition, fame and tragedy.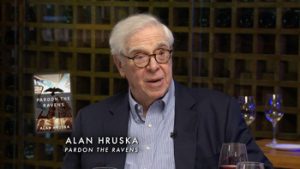 Alan Hruska, "Pardon the Ravens" is a fast-paced legal thriller about a gifted young lawyer who lets his heart get in the way of his business affairs and the consequences of crossing the man who controls organized crime in New York during the Mad Men era.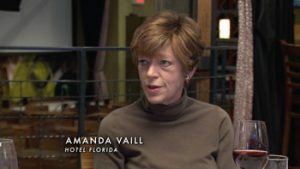 Amanda Vaill, "Hotel Florida: Truth, Love and Death in the Spanish Civil War." Beginning with the cloak-and-dagger plot that precipitated the first gunshots of the war and moving forward month by month to the end of the conflict, Vaill traces the tangled and disparate wartime destinies of three couples, Hemingway-Gellhorn, Capa-Taro, and Barea-Kulcsar, against the backdrop of a critical moment in history.
Thank you to City Winery NY
---