Since last summer, we had promised you. It has now arrived. The first episode of the new Book Case TV season is now available VOD (free) via NYC Life 25's website.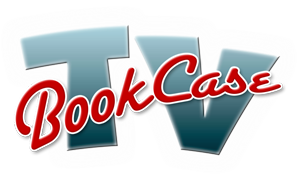 Here is the breakdown of the episode:
Episode 1: Setting the Tone
For the season premiere, host Frederic Colier interviews Rambo creator David Morrell about his upcoming novel Murder as a Fine Art.
During Book Case TV News, Frederic visits Book Expo America at the Javits Center to speak with Michael Koryta (The Prophet), Sylvia Day (Bared to You) and Robin Sloan (Mr. Penumbra's 24-Hour Bookstore) followed by a segment with author Lee Child as his Jack Reacher novels hit the big screen.
In Pick of the Week, Frederic discusses Allan Topol's thriller The China Gambit, Jessica Keener's debut work Night Swim, Kambri Crews' memoir Burn Down the Ground and Steve Berry's latest The Columbus Affair.
We look forward to your feedback on this blog, Facebook comments or Tweets.