Dear All,
Book Case TV continues its program about the publishing industry at large. Episode #8 will air tonight and will feature a bag of eclectic voices.
Episode 8: A Bag Full of Voices
Host Frederic Colier discovers a mix of original voices writing in a variety of genres with interviews featuring Wendy Corsi Staub, author of Nightwatcher; Susan Shapiro Barish, author of The Nine Phases of Marriage; and Tim O'Mara, author of Sacrifice Fly: A Mystery. He then visits the Huffington Post and encounters Andrew Losowsky from its literary fiction department and Tim O'Brien, the executive editor.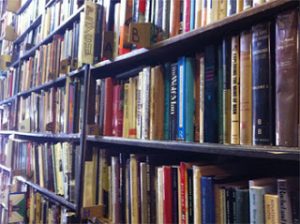 In Pick of the Week, Frederic selects Books To Die For, edited by John Connolly and Declan Burke, Mark Leyner's novel The Sugar Frosted Nutsack, Tom Wolf's latest Back to Blood.
As always, we rely on you to keep us informed about your new releases. Do not hesitate to contact us. You'd be surprised how often we are very interested in your books and feature them in our program.
Looking forward to hearing from you