Episode #1                        "American Voices Standing Up"
We are back with a new season, great authors and books.  Tonight at 9:30 pm on NYC Life, channel 25.
What's new and different?  First, we are introducing the new Book Case TV's private book investigator, Frank Debonair.  He talks about his investigation about New American Voices.  He manages to discover some of them at the yearly Book Expo America, new voices coming from all different horizons and changing the face of the publishing industry.
AT BEA, host, Frederic Colier interviews romance writer: Bella Andre, "The Look of Love."  Social Drama new comer: Koethi Zan, "The Never List."  Erotic writer: Lisa Renee Jones, "Being Me,"  and Sci-Fi sensation: Hugh Howey, "Wool."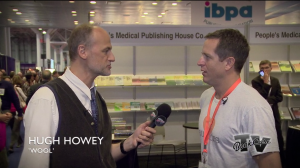 For the Book World segment:  Steve Gottlieb from Shindig.com, a platform dedicated to live events online takes the stand.  He shows and explains how the platform works.  The host takes a test drive with Mary Higgins Clark live.
The Pick of The Week segment focuses entirely on first-time novelists: Stuart Nadler, "Wise Men."  Erin Morgenstern, "The Night Circus."  Louisa Hall, "The Carriage House." And Iris Smyles, "Iris Has Free Time."
Don't miss it!
Also we are almost done redoing our website. . .  Best way to keep in touch with us is to sign up for our newsletter.
Looking forward to your feedback
The Book Case TV Team