Episode #307  "More Thrills than Frills" 10-21-13, on NYC LIFE, channel 25, at 9:30 pm.
Dear Audience,
We are back with a new pack of six exciting episodes.  We had to take some time off to work on our new series, the Book Case Literary Salon, which we are currently shooting.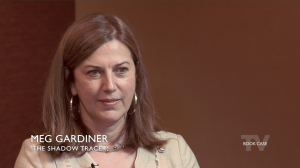 In tonight episode, we give the stage to women crime writers.  Frank Debonair introduce them as the next best things since Agatha Christie.  Recorded at Thriller Fest, 2013, you will meet Gayle Lynds, the co-founder of ITW, Heather Graham, Meg Gardiner, and Laura Caldwell.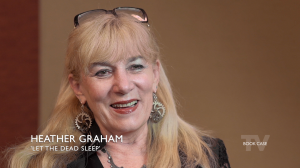 For the Pick of the Week, we felt obligated to stay on theme with honoring all these hard at work female authors to promote some of the most intriguing releases this Fall.  These books are "Troubled Daughters, Twisted Wives, edited by Sarah Weinman"; "Seduction," by M.J. Rose; "The Husband's Secret," by Liane Moriarty, and "The Thinking Guide to Real Magic," by Emily Croy Barker.