EPISODE #106  "Fine Legal Boundaries" broadcasting 04-07-14 on LIFE 25 at 9:30 pm.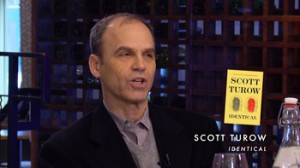 Although it is not the focus of tonight's episode, all the authors sharing the same table, Scott Turow, Jean Hanff Korelitz, and Stephan Talty, have had the same share of success with films.
Many of Scott Turow's books, such as "Presumed Innocent," have been turned into films, Jean's "Admission," was a hit last year with Tina Fey in the lead role, as for Stephan's "Captain Phillips," it is still in the theater.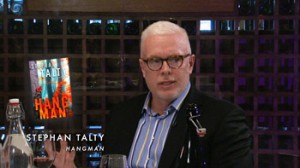 The books discussed maybe works of fiction but their subjects are solidly anchored in reality.  On the eve of the Supreme Court decision to lift off ceiling on corporate contributions, we will talk with Scott Turow and his new book, "Identical," which deals with the abuse of money used during a mayoral election.
Stephan Talty brings a touch of frigid crispiness from upstate New York with his serial killer, "Hangman," who continues to spread havoc among the population of Buffalo.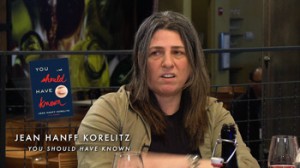 While Jean Hanff Korelitz, in "You Should Have Known" deals with the ironic twist a therapist experiences, when she becomes the victim of circumstances, which force her to swallow the very medicine she prescribed in her bestseller . . .
Episode was shot at City Winery
——————————–