EPISODE #107  "Foreign Tongue Twisters" 04-14-14 at 9:30 pm on LIFE 25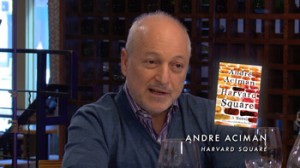 This week's episode of "Books Du Jour" looks at "transplant" literature.  Andre Aciman, who over the years has become a specialist of squares: Abingdon Square, Strauss Park (which looks like a square) and Harvard Square, his latest novel, reflects on the voice of integration.  Egyptian born, Andre shares through his novel the daily struggle he encounters to define his identity, the acceptance of other precepts and values, be they moral or ethical.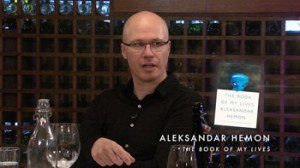 Born in Sarajevo (Bosnia), Aleksandar Hemon offers a different voice, a voice of authenticity and appropriation even in the face of the corruption of language and past.  His book "The Book of My Lives" is a collection of essays tracing the last twenty years of his life, from his departure from Bosnia and the irrupting war to the present day acceptance of life's many pluralities.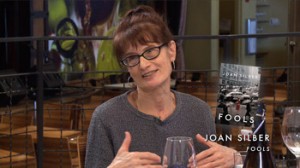 Though born and raised in the states, Joan Silber's "Fools" is a collection of short stories, which deals with the lure of foreign countries.  France in this instance, where we meet a cast of drifting American characters, who really are in search of themselves as they try to fill the existential void at the core of their journey.  They are idealists who have to grapple with the failures of their beliefs, the fragility of their political choices and societies' demands, before they can fully embrace themselves.
Episode was shot at City Winery