EPISODE #108     "Death Be Not Proud" 04-21-14 at 9:30 only on  LIFE 25.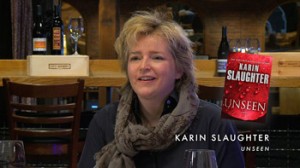 The guests of this week's episode of Books du Jour cannot emphasize enough the importance of turf. Turf is the stuff of the locals and inherent affinity with the material. In her most recent novel, "Unseen," crime writer, Karin Slaughter, the Georgia native, does not drift too far from her roots. She sends Will Trent on a path to wrestle with his own mind along with the natives' and to make sense of unpleasant discoveries in the process. As always, Karin's writing is precise and festers an intense psychological tension that could not happen anywhere else.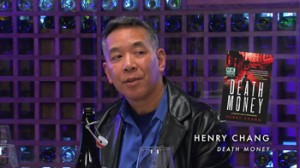 Henry Chang's new Jack Yu series, "Death Money," carries the heavy whiff of a singular place seldom visited in crime fiction.  In this case, New York China Town and particularly its seedy world.  "Death Money," is a form of bribe, a tradition of burning Joss money to supply deceased with goods and funds to bribe underworld officials.  Using a clairvoyant as a sidekick, Jack Yu's delve into the mystery of the death unidentified Asian man and reveals a world both compelling and mysterious.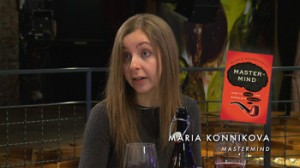 Though originally from Russia, Maria Konnikova has lived and traveled in many foreign places.  Her book "Mastermind," explores the many fertile fields of Sherlock Holmes's mind, using the Sir Arthur Doyle's famous reasoner method.  Exerting neuroscience and psychology, Maria offers a guideline on how to transform yourself into the next king investigator of Baker Street.  Maria promises that tou will remember better, think clearer, and improve your mental powers if you keep your mind opened.
Episode was shot at City Winery