Episode #308                           "French Flair"

Broadcasting Oct 28, 2013 at 9:30 pm on NYC Life, channel 25
In this episode, Frank Debonair gets trapped in a nasty French business. He receives a phone call from the French President who laments the fact that he has lost his hat . . .  Frank promises to retrieve it.  Who could have the audacity to commit such a heinous act?  To help him with this task, Frank sends a Private Book Investigator to question the following French related suspects: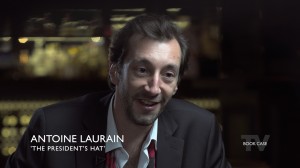 The PBI interviews: Antoine Laurain, "The President's Hat," a book about the ordeal of the president's hat; James MacNamus, "Black Venus," a fictional rendition of the life of Charles Baudelaire's muse; and Christopher Launois, "L'Americain," a book about his father, fame post world war II photographer, and French born, John Launois.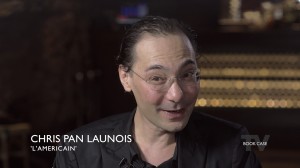 The Book World segment goes into depth at Mysterious Bookshop, down in Tribeca, and our host talks with Ian Kern too see what he is hiding from the public.
In the Pick of the Week: "Mastering the Art of French Eating," by Ann Mah, "The Suicide Shop" by Jean Teulé, and "Where Tigers are at Home" Jean Marie Blas De Robles take the center stage.
The Book Case Team